POWER PREVIEWS
Visual Database Systems designed and manufactured the controllers used in the Nintendo Power Previews point-of-purchase displays. Nintendo has placed these units in stores like Toys 'R Us, Target, Kmart, Kay Bee Toys and others in hundreds of locations across the US. The unit uses a Pioneer LD-V2000 laserdisc player and has replaceable keypad graphics. The disc and keypad are changed each quarter to show the latest Nintendo products. Nintendo chose laserdisc as the best media to show full resolution NTSC moving video and demonstrate the quality of the graphics and sound produced by their Super Nintendo and other video game systems.


Go to www.nintendo.com
---
Here is the Nintendo booth at the May '95 E3 show in Los Angeles.
A VDbS SuperBox II kept the light show synced to the sound track and our Power Previews were on display.
Congratulations to Imagicorps of Redmond Washington for spelling Nintendo correctly in a really big way!.
Photo from May 22 issue of TIME magazine.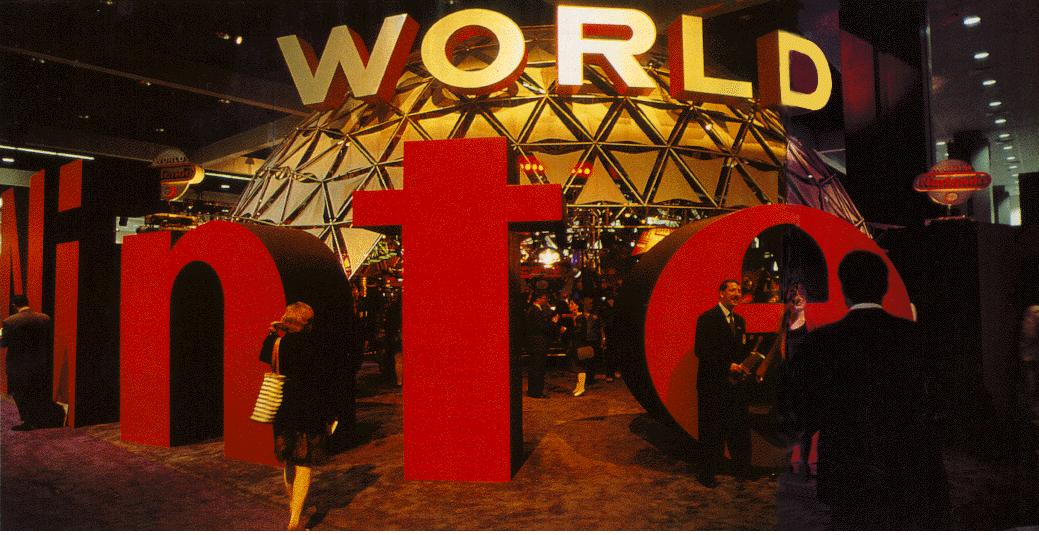 Bugs, glitches, comments or want more info: [email protected]